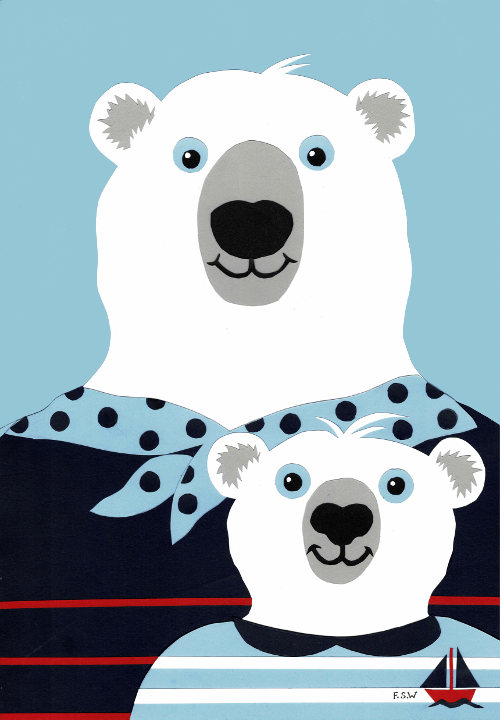 Papa polar bear takes his little son out sailing to go fishing for big juicy fish for lunch.
They are wearing warm nautical stripy jumpers because its cold where they live.
A simple, bright, bold design that would enhance a nautical themed bedroom or playroom for little boys dreaming of sailing adventures.
" A true artist is not one who is inspired but one who inspires others".
Salvador Dali